BELIEFS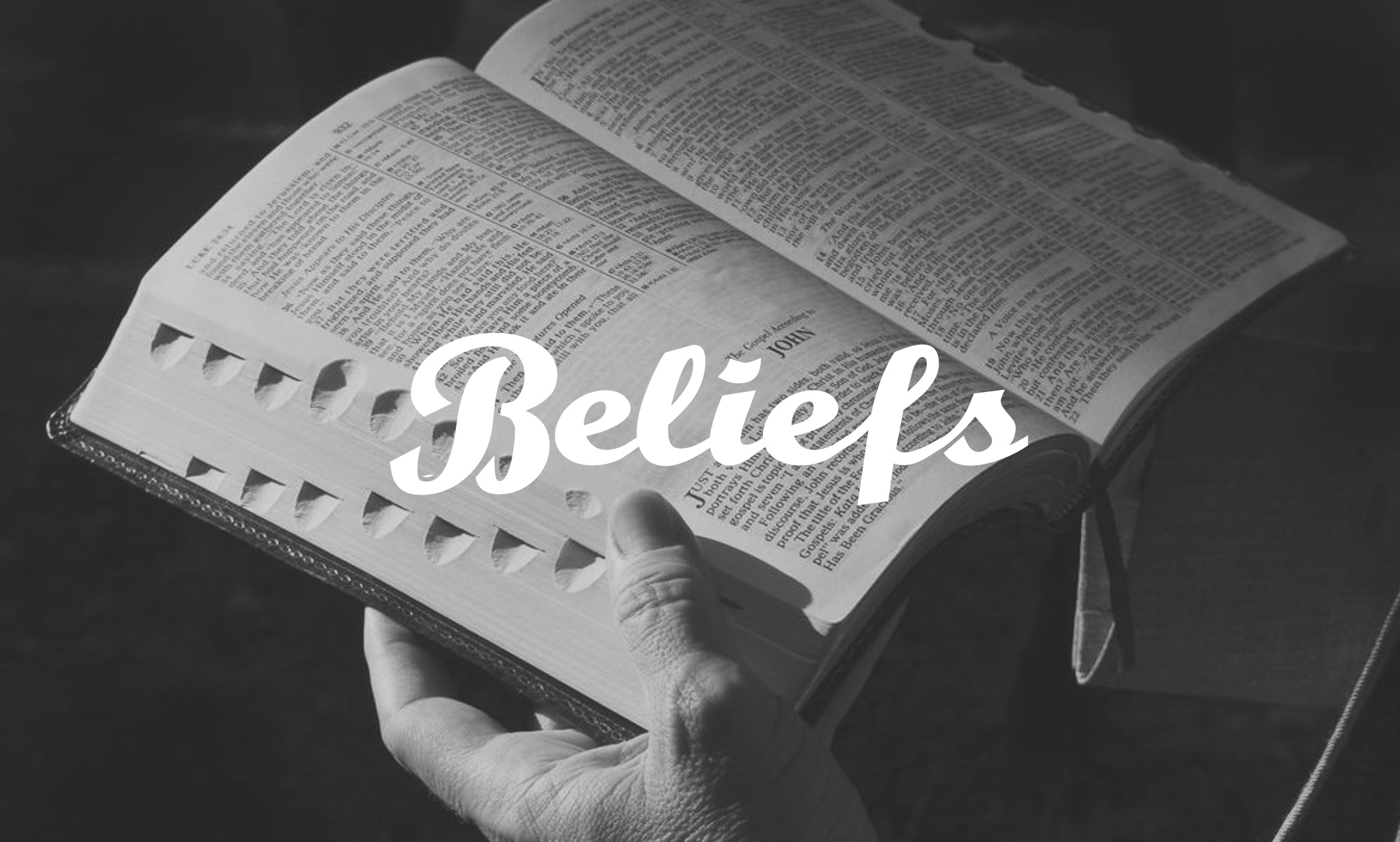 What we believe
God is trinity -Father, Son, Holy Spirit. He is the Creator and Ruler of all things, limitless in His power, presence, knowledge, wisdom, perfection, authority, goodness, holiness, righteousness and love.
Jesus is fully God and fully man in every way, eternal -with no beginning and no end, the head of the Church, the purpose of the existence of the universe, miraculously conceived of a virgin, the Lamb of God who died on the cross for the sins of all men, the resurrected, living Savior of all people, the returning King of all nations.
The Spirit is fully God in every way, a Person who comes to reveal the heart of God and to live in and through all believers. He brings God's power into the life of a Christian and the church. He teaches, comforts, directs, convicts, and talks with the believer as a friend.
Reconciliation is the forgiveness of a person's sins -all sins, present and future- so that they may enter into an eternal relationship with God, offered to man as an unmerited gift of grace paid for by the death of Christ on the cross, received by simple faith in Christ's death as the single hope for reconciliation. It is eternal. It is our Gospel.
The Bible is breathed out by God, written by humans with human methods, perfect and without error, the authority for all matters for the church, the Christian and to which it speaks. It is to be studied, carefully interpreted, taught, and obeyed.
The Church is seen in both a local and universal expression. Universally, it is the collection of all people who have been reconciled to God through faith in Christ. Locally, it is a community of the same who have committed themselves to regularly gather together in order to help each other grow close to Jesus and share His grace with the world.